Stamps-With-Foot and I packed our weekend full of activities.  The SCA was holding their 12th Night Celebration here in Seattle this year and far be it from us to miss a costume do.  My wife went in a deep burgundy Tudor gown that she made and had to be sewn into for the occasion.   Her snood (hair piece) and jewelry matched the dress as well.  I was dressed as her man-servant.  We sort of matched, but she sparkled – Lots of compliments on her dress and attire.
In addition to some serious people watching and taking in the fencing tournament, I spent some serious time at the merchant faire and picked up a tarboosh (Fez hat) for another costume event, a viking bearded axe, and a skull cup.  You read that correctly.  There is nothing like having your morning cup of Joe with a little cream and sugar, sipped delicately from the cranium of your enemy.  There was a potter at the event selling ceramic, anatomically correct, skull mugs and my wife bought me one for my desk at work.  It is the little things in life that make me the most happy.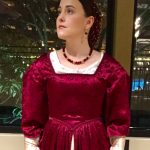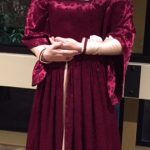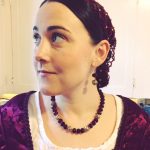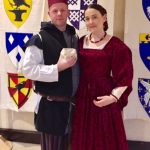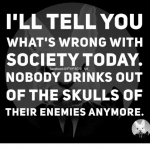 In addition to 12th Night, we also:
Took down the Christmas tree
Rolled up the lights outside
Cleaned up the living room
Played with the puppies
I washed/scrubbed the road salt off the jeep and put it in the garage
Washed and vacuumed out my wife's Subaru
Helped out a guy with a dead battery
He stole my jumper cables accidentally, then brought them back
Made breakfast for my mom
Had coffee in my new mug 🙂
Wrote a couple of letters
Cleaned up in the shop a little
Finished reading a book about bees
Had a great warm, long lasting fire
Cuddled
Watched Sherlock
Played Battlefield 1 with Dr. Brown
Started a new book
All and all, a good weekend away from my J-O-B.