HOLY Bejesus… I have Electricity in the F-Bomb Garage!! Only 4 months after permit pulled and 9 months after garage build began. I have lights that are not hooked up to an extension cord, the auto door openers work, there are five 110VAC plugs ready for power tools, and my lift is now working without the aid of a 220VAC extension cord running from the drier plug in the basement of the house.
I just had the bare minimum done to get the panel and transfer switch in place and have the city sign off on the garage. Now, that is not to say that all is well in the electrical department: I am still waiting for final permit sign off for the work already done, which is on hold. Apparently, my electrician screwed up the wire routing in the meter box and SCL cannot install a meter. Thankfully they are letting me keep the lights on until my current electrician can come back and address.
I am now prepping in all the other 110 plugs myself – at 4′ high, putting in 2 additional 220 plugs and a 50amp plug for my welder. There is no way I am going to pay an hourly fee to have romex run, holes drilled, staples put in, and plugs & switches wired in. Nope. I will be paying electrician that my company contracts for industrial work to sign off on my install and run the lines into the panel and install breakers – already arranged and the price isn't too bad at all. While I can do this in my sleep, I am not licensed and my insurance would not pay a dime is something happened, regardless of fault.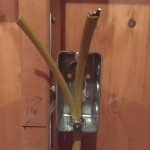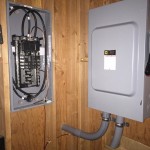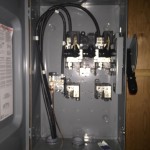 Additionally, My J-O-B was getting rid of a huge organizer bin cabinet: 1/8″ steel, 72″X24″X84″ and 350+ lbs. There was no way I was going to watch that beast go to the recycling center, so I asked if I could have it. Yep, the facilities guy said "load it up" and btw "I have a pallet jack that is wonky if you want it…" Yes, please. Got them both home and the cabinet fits perfectly and will be amazing for climbing, boarding, camping gear organization – keeping all the shop dust and debris off of my gear and making it so I don't have to dig for small parts ever again.
The pallet jack was low on hydraulic fluid. I filled it up, put a weighted pallet on it overnight and this morning I found the pallet still in the air and no fluid on the floor. Win-win.